Stage-Side Dining
Enjoy unparalleled service and a unique dining experience at an intimate table in the heart of the Kit Kat Club.
£75pp + ticket (must be booked in pairs)
What's included
Three-course light dinner (choice of meat, fish or vegan)
Bottle of Moët & Chandon Brut Impérial Champagne to share
Soft Pretzel
Brownie
Jude's Ice Cream
Table Service
WHAT TO EXPECT
You'll be encouraged to arrive at 6.15pm in order to enjoy the pre-show entertainment, before taking your seats in the stalls at 6.45pm where our hosts will bring your food and champagne to your table.
Dinner will be cleared away shortly before 7.30pm, ensuring uninterrupted and unmissable views of the performance – with additional treats delivered to your seats during the interval.
NB: this package is only available for evening performances. Click here to view the delicious offering available at matinees.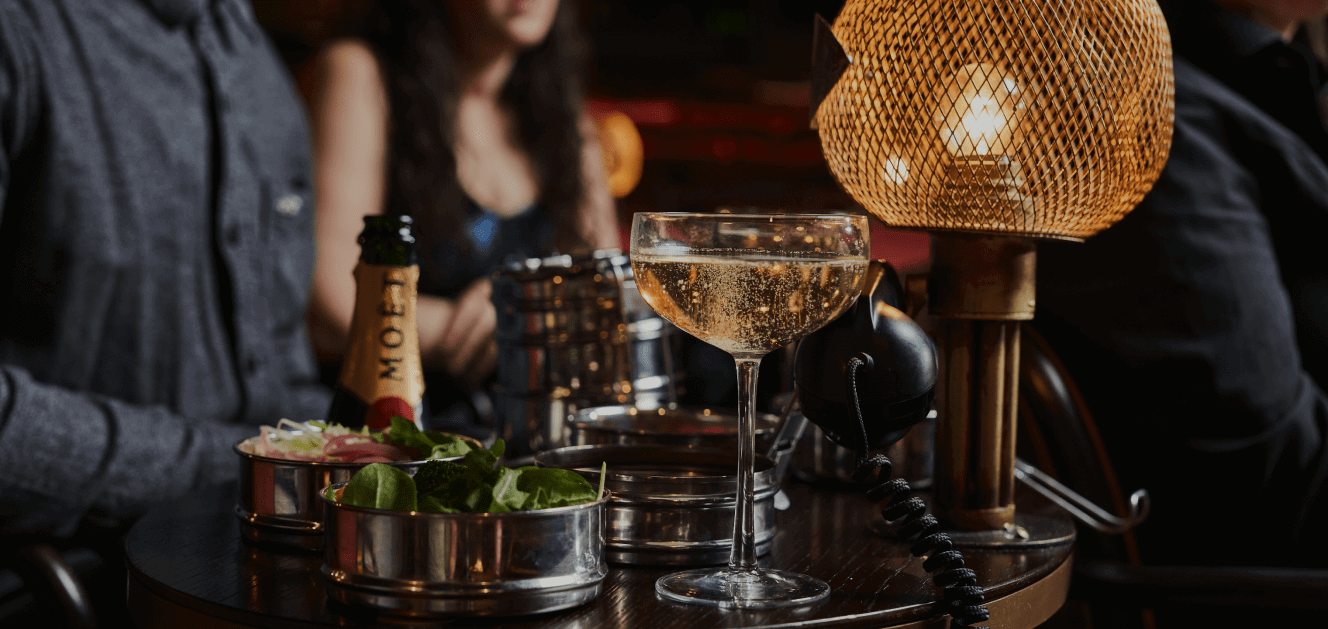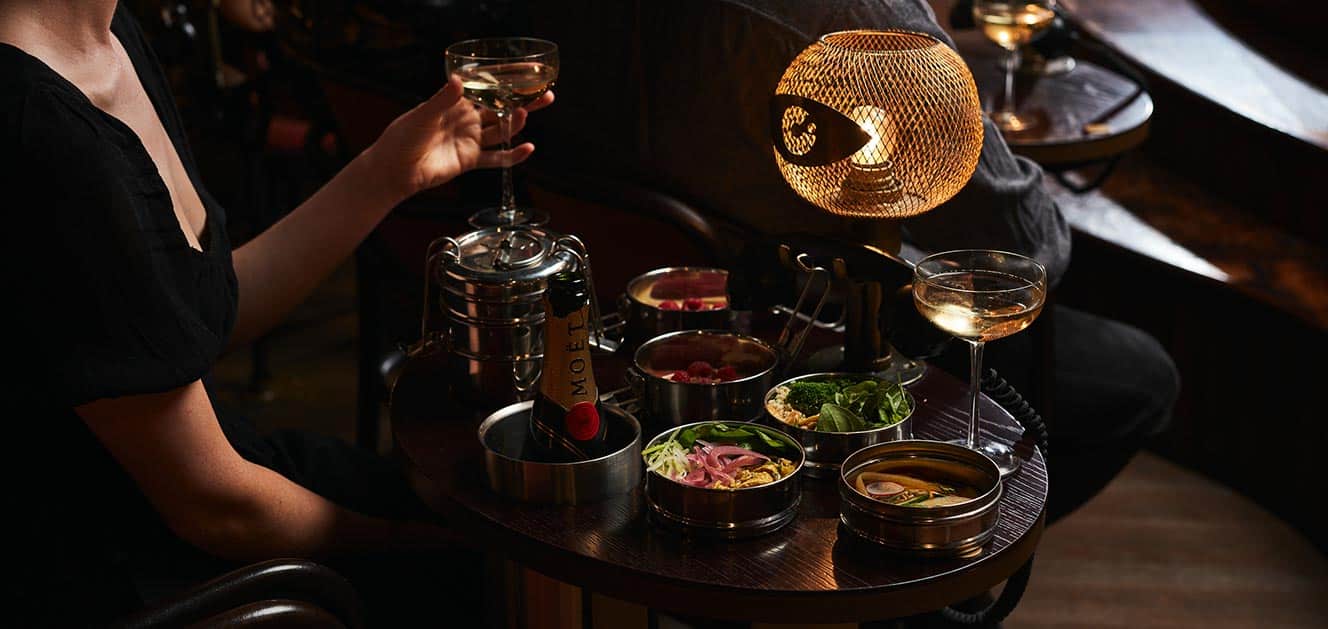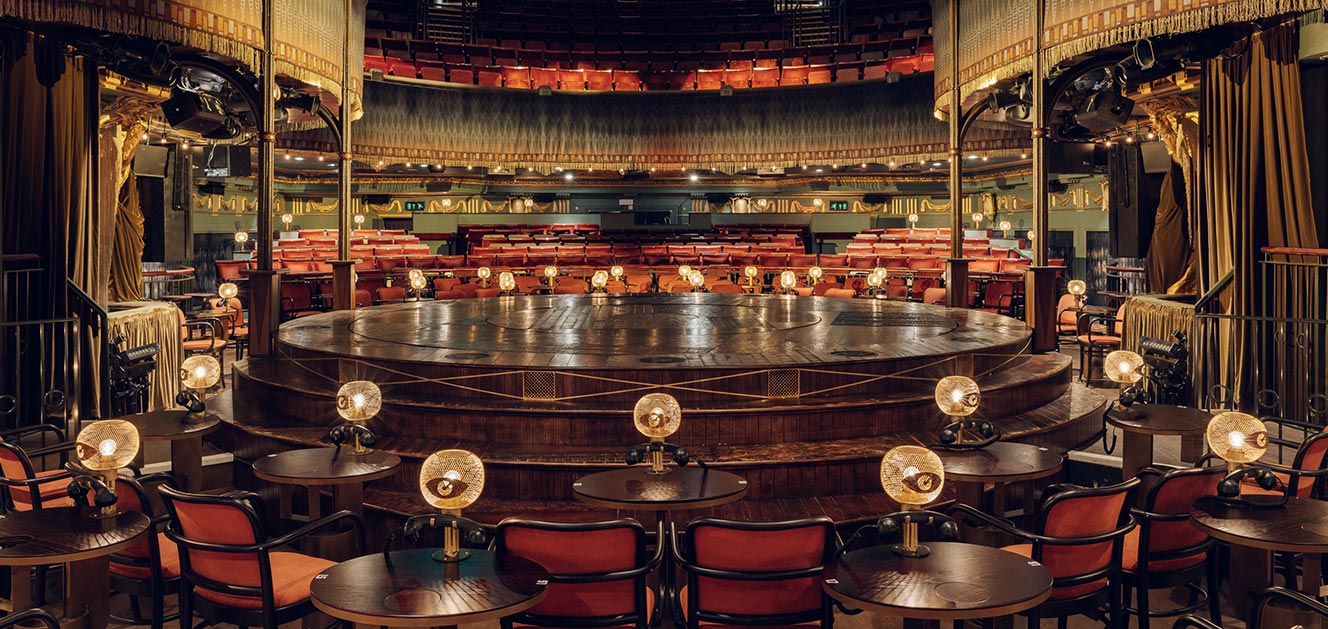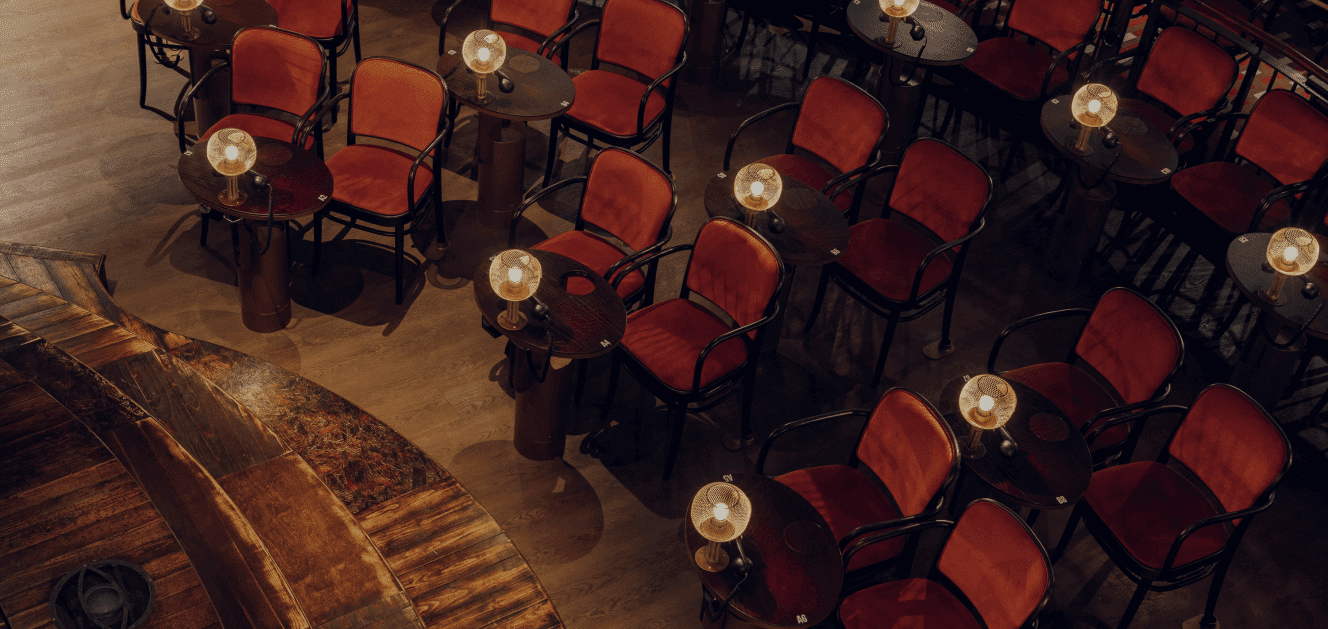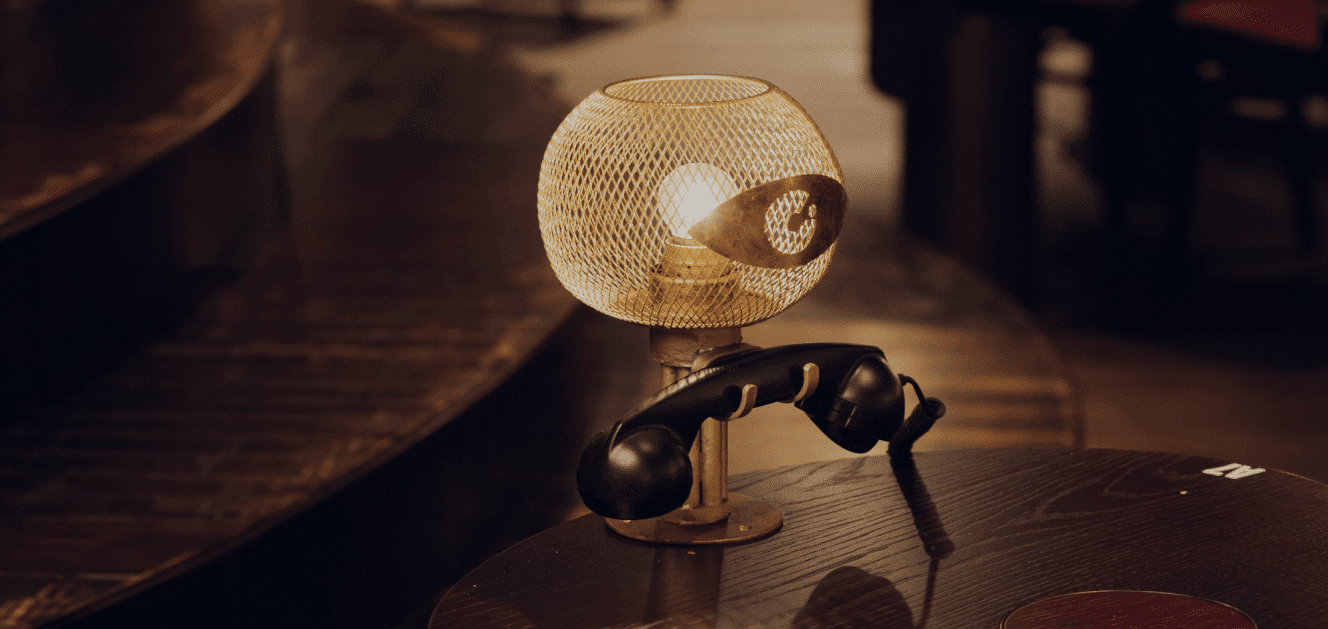 FREQUENTLY ASKED QUESTIONS
Yes. Refer to our menu above to see our vegan option.
Our box office reach out to all guests via email prior to the performance to collect meal preferences and allergen requirements. After submitting your preferences, we  will get in touch if we are unable to accommodate your request. Please note that we are unable to provide Kosher meals. Our vegetarian meal is suitable for a Halal diet. While we take extreme cautions to minimize the risk of cross contamination, all our food is prepared in a kitchen where nuts, gluten & other allergens are present. Therefore, we unfortunately cannot guarantee a completely allergen free environment.
Regrettably, this is not possible at the moment. As tables can only be booked in pairs (two people per table), the 3-course light dinner must also be. We would instead suggest you check out the charcuterie and antipasti offerings that you can enjoy in our private areas before the show (we call them Entrée Experiences) – as these are available to parties of any number.
We offer a different stage-side package at matinee performances, which includes a three-tier tiffin (containing cheese, crackers, strawberries, clotted cream and macaroons) and two glasses of Moët & Chandon Imperial Champagne. Click here to find out more.
Regrettably, we are unable to provide the three-course light dinner to people who give us less than two-weeks notice. However, you'll be able to pre-order food and drink to be delivered to your seat when you attend. Just look out for the QR codes when you arrive.
Performances in the next 28 days will only give you a 'TABLE SEAT' option (and not a 'DINING SEAT' one). However, as long as you give us at least 14 days notice using this online form, it is possible to upgrade to a dining experience directly via our box office.
On the calendar page, check availability by clicking 'TABLES' on our 'PART OF THE HOUSE' and the calendar will automatically filter out any performances where no table seats are available.
Book Tickets