Cabaret Tickets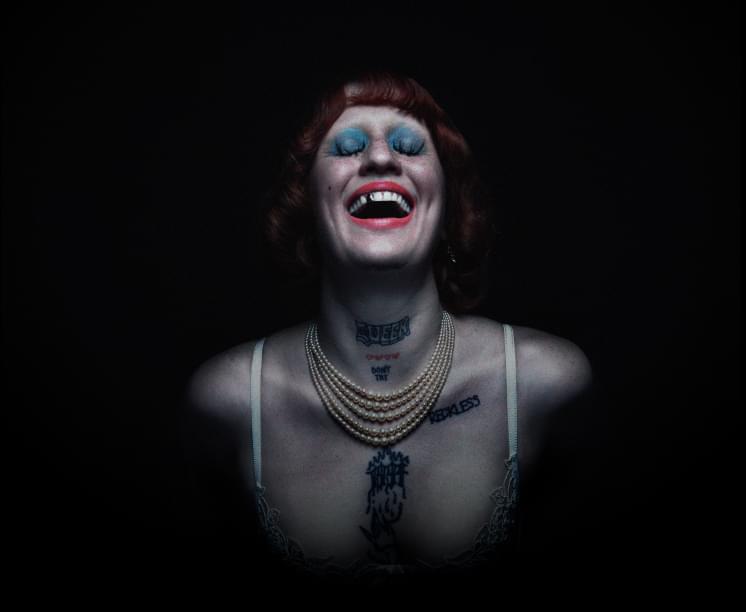 Book your tickets through the official box office for Cabaret at the Kit Kat Club
CABARET TABLE & SEAT TYPES
Tickets from £120
An intimate stage-side table for two with exclusive table service – and the option of a three-course pre-show taster menu and Moët & Chandon Imperial Champagne.
Look out for the following icons when booking

Tickets from £120
Seats in the front half of the stalls and the dress circle.
Look out for the following icons when booking

Tickets from £90
Seats in the rear stalls and dress circle.
Look out for the following icons when booking

Tickets from £30
Seats in the rear stalls, rear dress and upper circle.
Look out for the following icons when booking

Due to the intimacy of the production, all members of your party over the age of 18 must demonstrate their COVID-19 Status in ONE of the following ways to gain entry:
Proof of full course of vaccination, and with the final dose administered at least 14 days before your visit; OR
Documentation to prove a negative PCR/ LF test has been taken within the 24 hours prior to attendance.
Find out what we need you to bring to show your COVID-19 Status Certification.
Please note that in line with Government guidance, we can no longer accept proof of natural immunity to gain entry to our venues.
Failure to provide your details may result in you being refused entry without a refund. If you are clinically exempt from providing your COVID-19 Status, visit our Help Centre for more information.
Attendees under the age of 18 must provide verbal confirmation that they have not tested positive nor are currently suffering from symptoms of COVID-19; from their parent, guardian or the individual themselves if they are aged 16 or 17.
Online bookings are encouraged. However, if you need to speak to someone at the Kit Kat Club box office, please call 0333 009 6690.
The official box office for Cabaret – performed live in the West End at London's transformed Playhouse Theatre, the Kit Kat Club – is open. Book your theatre tickets now.
MONDAY TO SATURDAY 7:30pm
WEDNESDAY & SATURDAY 2pm
RUNNING TIME Approximately 2 hours 45 minutes, including one interval
Access Booking online request form
Access Booking Line: 0800 912 6971
Typetalk Number: 18001 0800 912 6971
Our Box Office is open from 10am-8pm Monday to Saturday for in person bookings.
We recommend customers with claustrophobia contact the Access Champion prior to their visit as some areas of the building may not be suitable.
Online booking: join our Access Membership Scheme to enable online booking for accessible seats, register for any available Access concessions and, for certain customers, reserve Personal Assistant tickets.
Our dedicated Access Host will be available if you require any assistance during your visit.
We're on Euan's Guide – take a look for detailed accessibility information and customer reviews.
https://www.euansguide.com/venues/the-playhouse-theatre-london-4519
Access Parking: The nearest parking is Q Park: Cockspur St, Spring Gardens, St. James's, London SW1A 2TS
Accessible toilets: The accessible toilet is located in the main foyer. There is step free access from the stalls auditorium only.
Access to bars or refreshments: The theatre has 3 bars located in the Foyer, Dress Circle and Basement. An "at seat service" is available to patrons upon request. The Gold Bar in the Foyer has step free access.
Access Performances: All upcoming Audio Described, Captioned, BSL Interpreted and Relaxed performances are listed on our Assisted Performances page.
Visual Impairment & Audio Description: We recommend seats in Stalls Row M area for customers who require a closer view of the stage. For Audio Described shows please sit in Stalls area only. Touch Tours may also be available to accompany Audio Described performances; this will be advertised on our website.
Assistance Dogs are welcome and can be looked after by the theatre staff during the performance if requested in advance or on arrival. If you would like your dog to stay with you please contact us so we can ensure your seats have suitable space for your dog. Please also check the show information or contact our Access Champion for any trigger warnings.
Hearing Assistance & Captioning: Our venue has a Mobile Connect system that customers can download an app for on their phone. Recommended seats: You can use this system in the Stalls Auditorium.
Level or step free access:
The only step free level is the Stalls which can be accessed via the side door.
Number of Steps:
Foyer to Upper Circle: 85 Steps
Foyer to Dress Circle Front: 32 Steps
Foyer to Dress Circle Bar: 59 Steps
Foyer to Basement Bar: 25 Steps
Stage Door to Basement Bar: 28 Steps
All staircases do have a hand rail.
Recommended seats: For step free access to seats and our access toilet, we recommend seats in the Stalls Level only.
We have 6 wheelchair positions, and numerous seats are suitable if you wish to transfer to a theatre seat.
Content Warnings. We endeavour to include content and special effects information on our website. If there are specific effects or themes you'd like to be made aware of please Contact Us.
Seat width information:
Every seat in the theatre is 45cm wide and has arm rests. The seats are "flip-up" style.
Additional information and Questions:
Details of our company-wide Access Services are available in our Access section. FAQs are available in our Accessibility help information, or Contact Us.
When booking, guests will receive a club entry time and, for the richest experience and to immerse themselves fully in the club, we encourage people to arrive as close to this time as possible.
Please arrive at the venue as you normally would and Kit Kat Club staff will direct you to your relevant entrance.
Upon arrival, you will be encouraged to cover up the cameras on your phone. This is an experience for your eyes only. Keep it in the Kit Kat Club.
To limit the spread of COVID-19, there will be no stage door signing of autographs for Cabaret at The Kit Kat Club.
At every performance, six exceptional seats priced at just £25 – including tickets at a cabaret table – are distributed via a daily mobile lottery in partnership with TodayTix.
Entries open for each day's performance(s) from 00.01am with entries closing four hours prior to the performance time. Winners will be notified by email and/or push notification and will have 30-minutes to accept their tickets.
For more info and to enter, click here.

Enhance your Cabaret at the Kit Kat Club experience with one of our superb food and drink options.
TABELLE DES KIT KAT CLUB:
Enjoy the full Kit Kat Club experience with an intimate stage-side table for two, three-course pre-show taster menu, a bottle of Moët & Chandon Imperial Champagne to share and exclusive table service.
DAS BÜNDEL:
Leave your troubles outside with two glasses of Moët & Chandon Imperial Champagne, a meat or plant charcuterie platter and a chocolate dessert.
For more information about our drinks & dining options and how to purchase them, please visit our dedicated FOOD & DRINK page.
Book Tickets