Frequently Asked Questions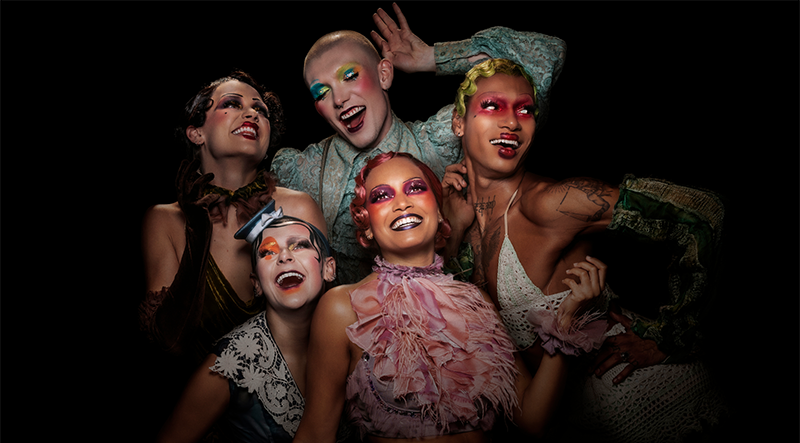 The running time of CABARET AT THE KIT KAT CLUB is approximately 2 hours 45 minutes, including one interval. Evening performances therefore normally end at 10.15pm, whilst matinees end normally end at 4.45pm.
Following government guidance, you no longer need to provide proof of your COVID-19 status to attend the Kit Kat Club.
We recommend that children younger than 13 do not attend the Kit Kat Club.
If you have booked a stage-side dining package or have made a Entrée Experience or Willkommen Experience reservation in one of our private areas, we encourage you to arrive at 6.15pm for evenings and 12.45pm for matinees to enjoy the pre-show entertainment before making your way to your seats for your food and drink.
If you have purchased standard tickets, we encourage you to arrive at 6.30pm for evenings and 1pm for matinees to enjoy the pre-show entertainment and explore everything that the Kit Kat Club has to offer before you take your seats for the main performance.
Please note that once the main show begins, we cannot guarantee readmission to the auditorium. This is for both your safety and the safety of the cast. It may be up to a 30-minute wait before being allowed back to your seat. If you have any requirements which mean you are likely to need to leave the auditorium for whatever reason, please speak to a member of staff before the show begins.
There is no formal cloakroom, and we therefore ask that you keep any bags you bring along with you to a minimum (fitting underneath your seat). In situations where you have no choice but to bring larger items, please notify a member of staff once you are inside and they will do their best to store it but this cannot be guaranteed.
Upon arrival, you will be asked to cover up the cameras on your phone. Photography and videos inside the club is strictly prohibited at all times.
This is an experience for your eyes only. Keep it in the Kit Kat Club.
This is Berlin. Relax. Loosen up. Be yourself.
Head to our dedicated 'Tickets' page to view best availability for every price range.
Online bookings are encouraged. However, if you need to speak to someone at the Kit Kat Club box office, please call 0333 009 6690.
Ticket exchange is subject to availability and an exchange fee. Exchanges can be processed by completing this online Exchange Form.
Some things to bear in mind:
Exchanges must be for the same run of the show and at the same venue.
Exchanges must be for tickets of the same value or higher.
The exchange must take place 48 hours before the start of the performance.
Discounts are only honoured if they are also valid for the replacement performance.
If your event has been cancelled, we will be in touch by email offering you a full credit voucher or an exchange to a future performance.
Exchanges are subject to a per ticket administrative charge of £3.
Access Booking online request form
Access Booking Line: 0333 009 5399
Typetalk Number: 1800 1 0333 009 5399
These lines are open daily from 9am-6pm.
Our Box Office is also open from 10am-8pm Monday to Saturday for in person bookings.
We recommend customers with claustrophobia contact the Access Champion prior to their visit as some areas of the building may not be suitable.
Online booking: join our Access Membership Scheme to enable online booking for accessible seats, register for any available Access concessions and, for certain customers, reserve Personal Assistant tickets.
Our dedicated Access Host will be available if you require any assistance during your visit.
We're on Euan's Guide – take a look for detailed accessibility information and customer reviews.
https://www.euansguide.com/venues/the-playhouse-theatre-london-4519
Access Parking: The nearest parking is Q Park: Cockspur St, Spring Gardens, St. James's, London SW1A 2TS
Accessible toilets: The accessible toilet is located in the main foyer. There is step free access from the stalls auditorium only.
Access to bars or refreshments: The theatre has 3 bars located in the Foyer, Dress Circle and Basement. An "at seat service" is available to patrons upon request. The Gold Bar in the Foyer has step free access.
Access Performances: All upcoming Audio Described, Captioned, BSL Interpreted and Relaxed performances are listed on our Assisted Performances page.
Visual Impairment & Audio Description: We recommend seats in Stalls Row M area for customers who require a closer view of the stage. For Audio Described shows please sit in Stalls area only. Touch Tours may also be available to accompany Audio Described performances; this will be advertised on our website.
Assistance Dogs are welcome and can be looked after by the theatre staff during the performance if requested in advance or on arrival. If you would like your dog to stay with you please contact us so we can ensure your seats have suitable space for your dog. Please also check the show information or contact our Access Champion for any trigger warnings.
Level or step free access:
The only step free level is the Stalls which can be accessed via the side door.
Number of Steps:
Foyer to Upper Circle: 85 Steps
Foyer to Dress Circle Front: 32 Steps
Foyer to Dress Circle Bar: 59 Steps
Foyer to Basement Bar: 25 Steps
Stage Door to Basement Bar: 28 Steps
All staircases do have a hand rail.
Recommended seats: For step free access to seats and our access toilet, we recommend seats in the Stalls Level only.
We have 6 wheelchair positions, and numerous seats are suitable if you wish to transfer to a theatre seat.
Content Warnings. We endeavour to include content and special effects information on our website. If there are specific effects or themes you'd like to be made aware of please Contact Us.
Seat width information:
Every seat in the theatre is 45cm wide and has arm rests. The seats are "flip-up" style.
Additional information and Questions:
Details of our company-wide Access Services are available in our Access section. FAQs are available in our Accessibility help information, or Contact Us.
Yes. At every performance, six exceptional seats priced at just £25 – including tickets at a cabaret table – are distributed via a daily mobile lottery in partnership with TodayTix.
Entries open for each day's performance(s) from 00.01am with entries closing four hours prior to the performance time. Winners will be notified by email and/or push notification and will have 30-minutes to accept their tickets.
For more info and to enter, click here.
Make your visit to the Kit Kat Club even more unforgettable with a night's stay in the West End! A range of hotel and ticket packages are available to purchase through our travel partner Holiday Extras.
Click Here For More Information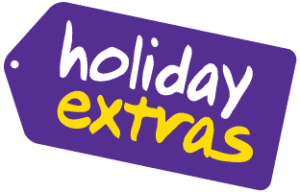 Book Tickets