Entrée Experience
Soak up the pre show atmosphere with reserved seats, snacks & drinks in one of our private areas.
£50pp (+ ticket)
What's included
Three-tier tiffin tin (Meat & Cheese Charcuterie or Vegan Antipasti)
Two drinks (Cocktails or Moët & Chandon Brut Impérial Champagne)
Macaroon
Interval Jude's ice-cream
Table service
WHAT TO EXPECT
You'll be encouraged to arrive at 6.30pm in order to enjoy the pre-show entertainment, before being directed by your Host to one of our exclusive private areas at 6.45pm where you will be shown to your reserved table and your order will be taken.
You'll be served your choice of meat and cheese charcuterie or vegan antipasti tiffin tin, a macaroon and two drinks (one on arrival, another to take to your seat with you) - and have these reserved seats until 7.30pm, when you'll be asked to take your seats for the main performance.
Tokens will be issued for you to pick up your interval ice cream from one of our auditorium sellers. Please note that ice creams are available from inside the auditorium during the interval on all levels and there are no ice creams available from any of the bars.
NB: this package is only available for evening performances. Click here to view the delicious offering available at matinees.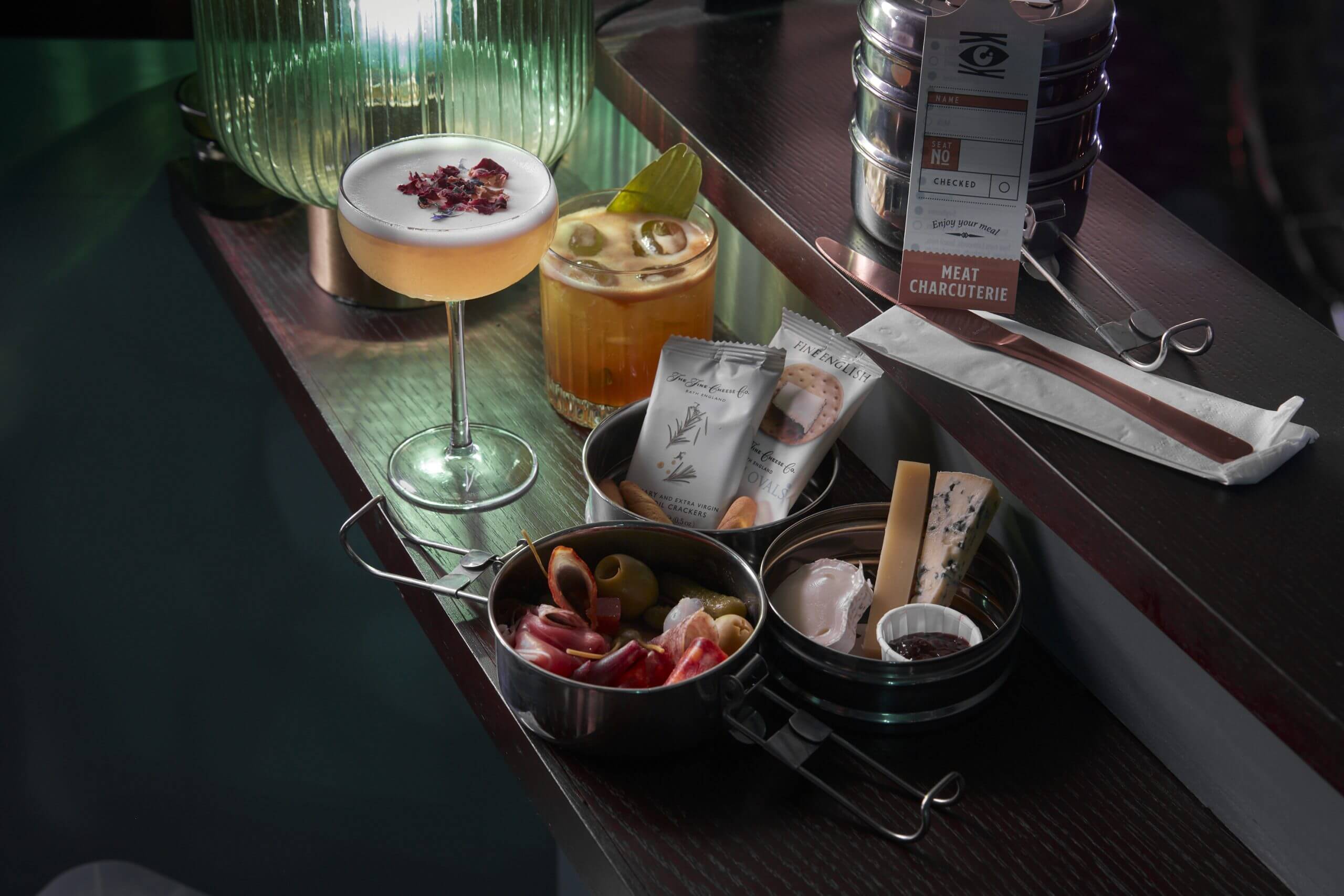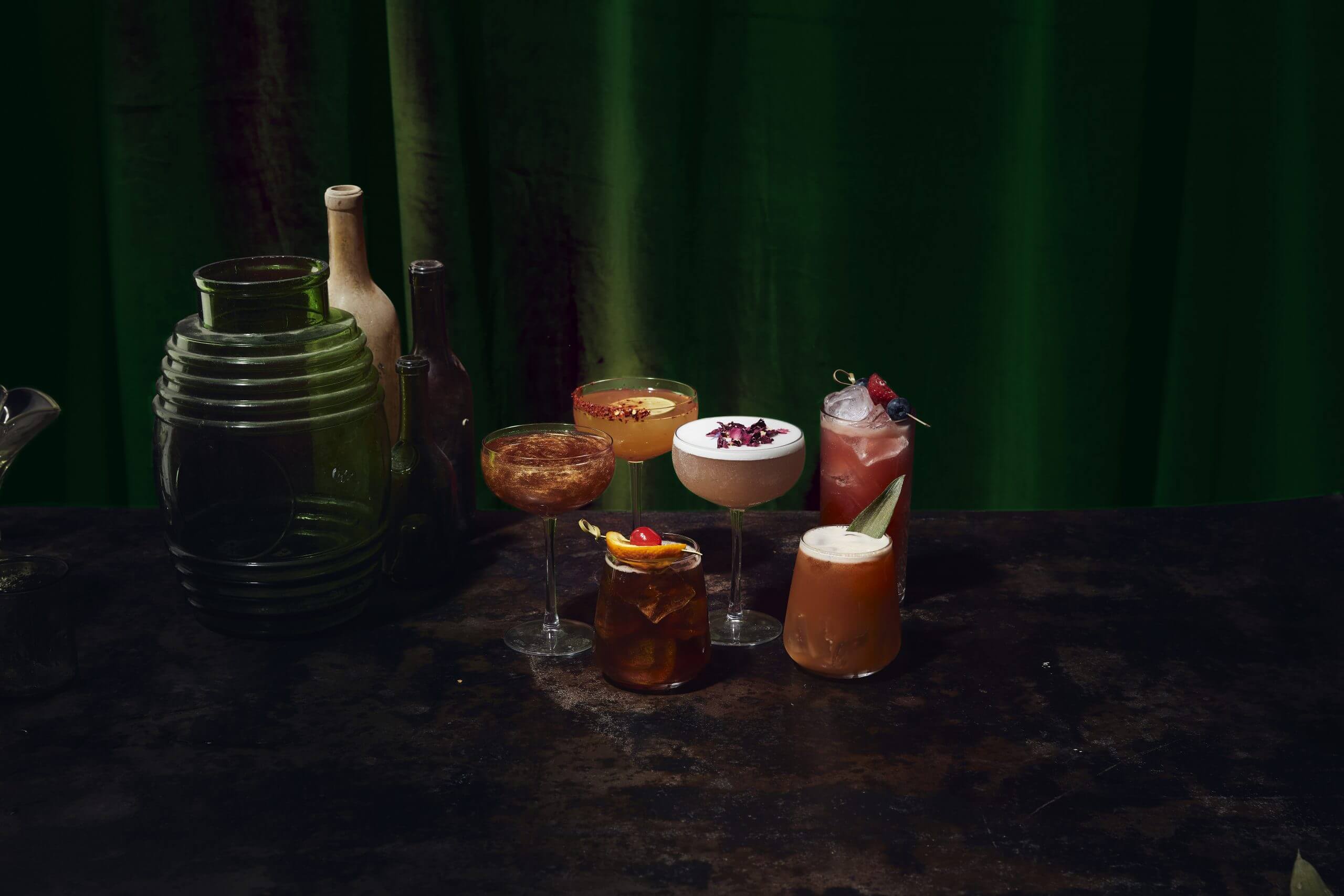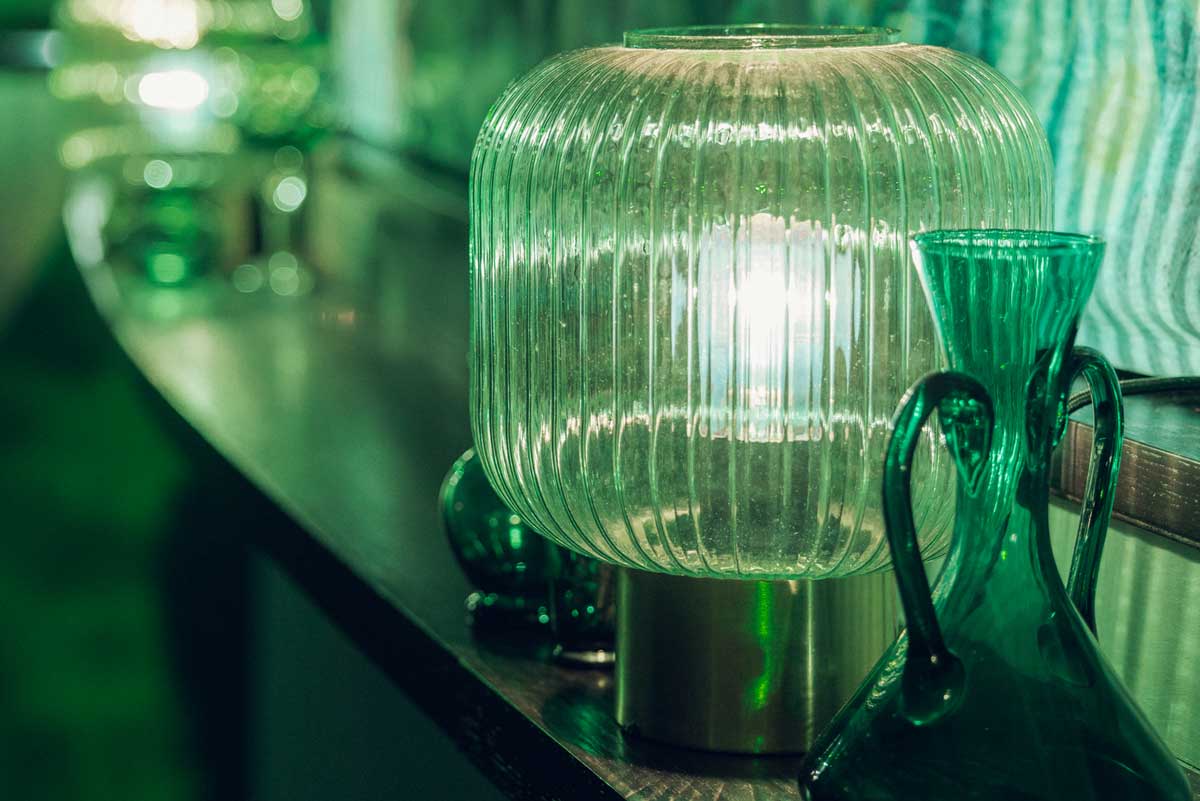 Seasonal Cocktail List
Sweet and Stormy
Henkell Sparkling Wine, Amaretto, Lychee Syrup and Gold Dust
Lychee Sour
Aviation Gin, Lychee Juice, Cranberry Juice, Lime Juice, Syrup and Vegan Foam
Schnapps 1929
Schnapps, Apple Juice, Strawberry Puree, Vanilla Syrup, Caramel Syrup and Lime Juice (non-alcoholic also available)
Precious Gift
Cut to the Spice Rum, Aperol, Pineapple Juice, Passionfruit Puree, Lime Juice
Maple Manhattan
Jack Daniels, Red Vermouth, Maple Syrup and Orange Bitters
Fuego
Mezcal, Apple Juice, Lime Juice, Agave and Tabasco
FREQUENTLY ASKED TICKETING QUESTIONS
Yes. We have a Vegan Antipasti box available .
Gluten free options will be available upon request at the venue. The Meat & Cheese Charcuterie contains milk, gluten, sulphites, sulphates. The Vegan Antipasti boxes contain sesame, gluten, sulphites, sulphates. Apart from Gluten Free, we are unfortunately unable to make changes to the ingredients in the boxes to cater to people with any of these allergies. While we take extreme cautions to minimize the risk of cross contamination, all our food is prepared in a kitchen where nuts, gluten & other allergens are present, therefore cannot guarantee a completely allergen free environment.
Yes – subject to availability, it is possible to book a party of any size into the Entrée experience.
We offer a different Entrée experience during matinee performances, which includes a three-tier tiffin (containing cheese, crackers, strawberries, clotted cream and macaroons) and two glasses of Moët & Chandon Imperial Champagne. Click here to find out more.
If you would prefer a grab and go Meat & Cheese Charcuterie or Vegan Antipasti, this is possible to order at matinees but would need to be pre-ordered and collected from the Moet & Chandon kiosk. Click here to find out more.
Complete this online form in order to upgrade to the Entrée Experience. Our box office will get in touch directly to confirm all of the details. Sorted!
Yes, they can definitely be different!
There is only space for 24 patrons per performance. So if you cannot see it, it unfortunately means that our private areas are fully booked for this evening. You are still very welcome to visit this bar to order cocktails and snacks upon arrival – we just can't guarantee you a seat.
Alternatively, it is possible to pre-order a grab and go Meat & Cheese Charcuterie or Vegan Antipasti but it would need to be collected from the Moet & Chandon kiosk on the Ground Floor. Click here to find out more.
Yes – the Entrée Experience is the new name for our Green Bar reservations. This is due to us opening a second private area at the Club. Don't worry though – you will receive exactly the same thing, and be directed to a table in the area closest to your seats.
Book Tickets