Pre-Show Stage Side Dining
Enjoy unparalleled service and a unique dining experience at an intimate table in the heart of the Kit Kat Club.
What is included
$105 Per Person + ticket (must be booked in pairs)
Three-course Light Meal
Bottle of Moët & Chandon Impérial Brut Reserve Champagne to share
Soft Pretzel
Local Dessert
Table Service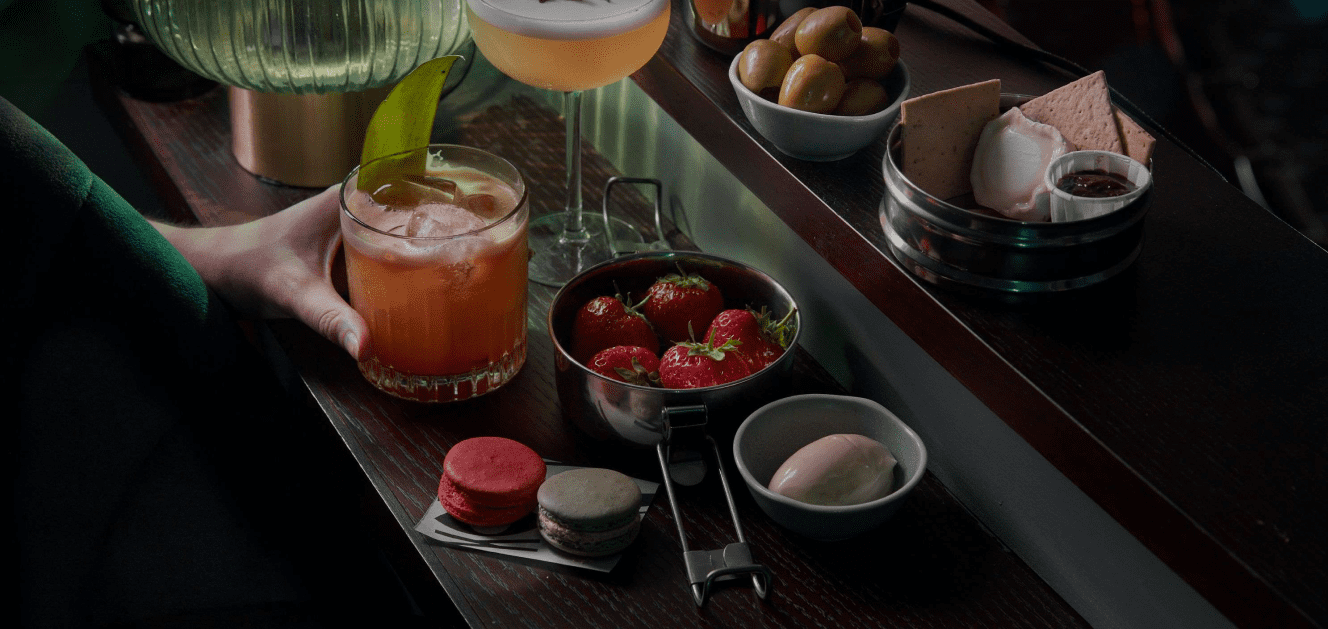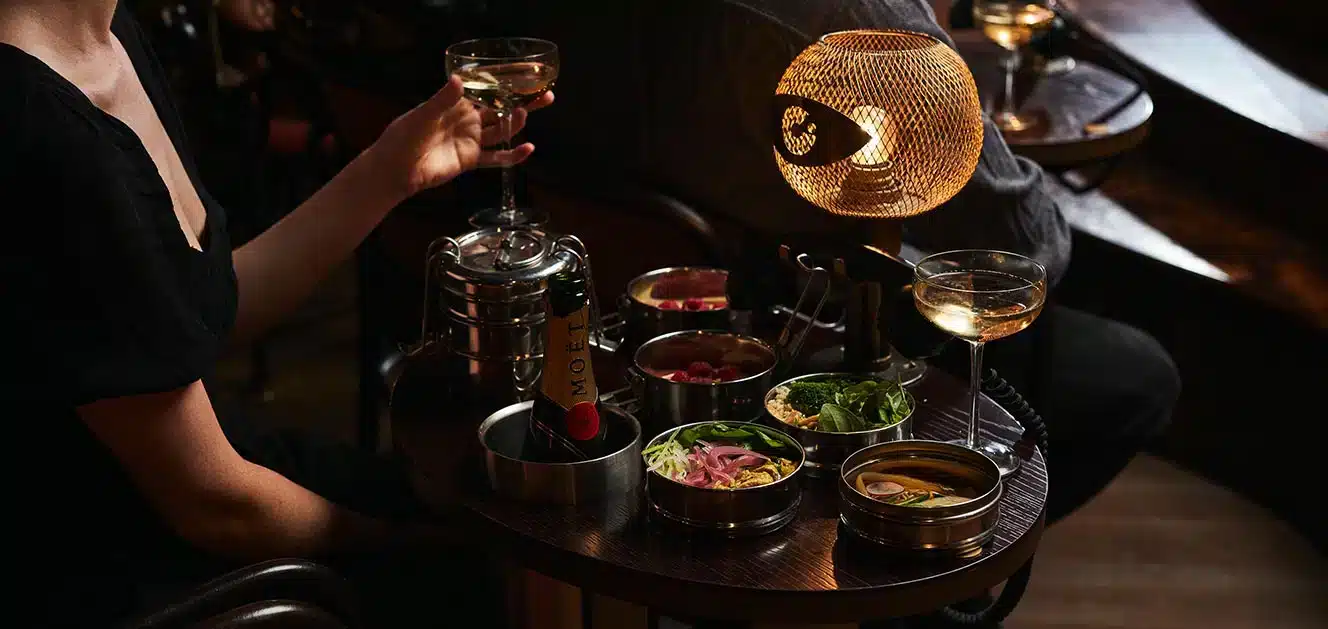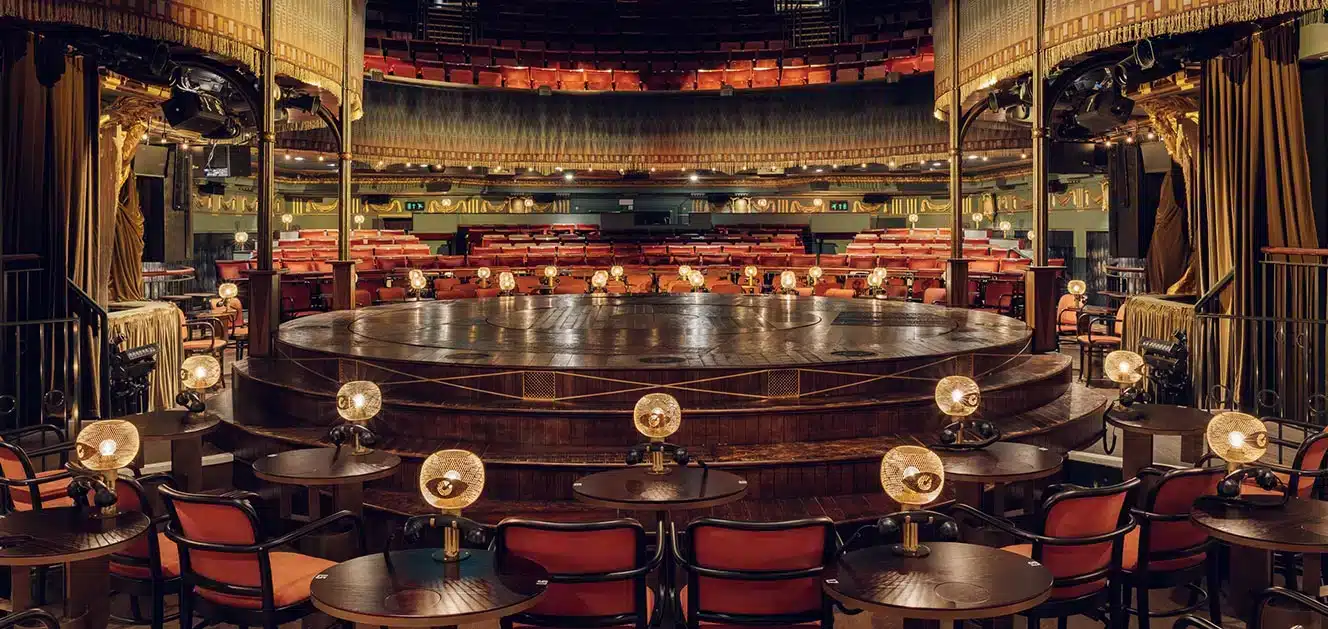 What to expect
You'll be encouraged to arrive 75 minutes before the performance to enjoy the pre-show entertainment. You'll take your table seats where your meals and champagne will be served by our private hosts.
Food will be cleared from your table shortly before the performance begins, ensuring uninterrupted and unmissable views of the performance – with an additional treat delivered to you during intermission.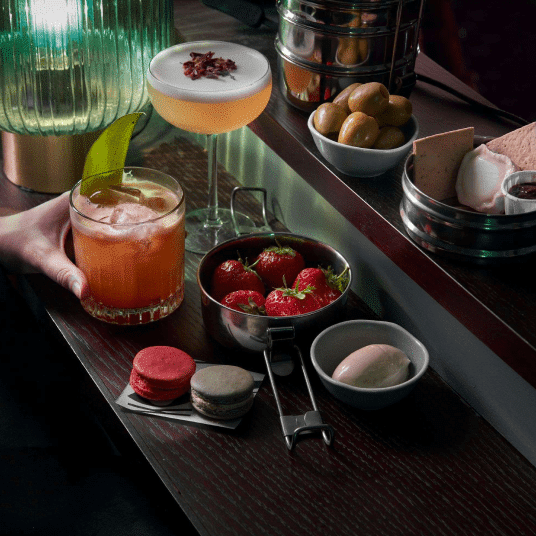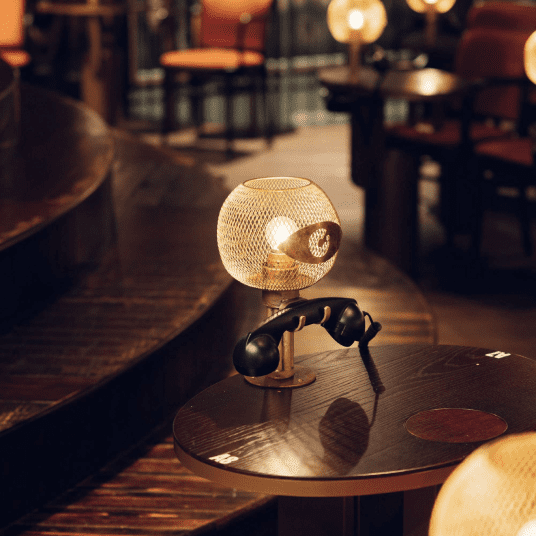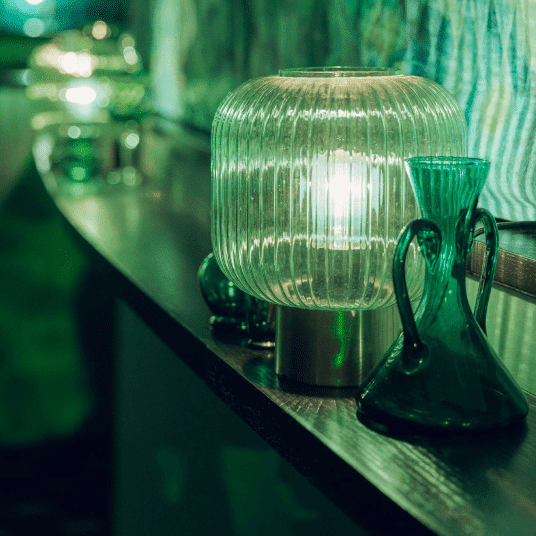 How do I buy a Stage-Side Dining Experience?
To buy seats that include Stage-Side Dining on SeatGeek, look for table seats marked by a purple star on the seat map or open the VIP filter and select the Stage-Side Dining Experience. Table seats not marked by the purple star may upgrade to Stage-Side Dining on the "Before You Go" screen before checkout. Please note, all table seats must be purchased in pairs.
Frequently Asked Ticketing Questions
Yes. Stage-Side Dining is only available for table seats.
Yes. Please refer to our menu above to view our vegan options.
Stage-Side Dining and Pineapple Room Dining purchasers will receive an email prior to the performance to collect your menu preference and allergy requirements. After submitting your requirements, we will get in touch if we are unable to accommodate your request. Please note that we are unable to provide Kosher meals. While we employ extreme cautions to minimize the risk of cross contamination, all our food is prepared in a kitchen where nuts, gluten, and other allergens are present. Therefore, we unfortunately cannot guarantee a completely allergen free environment.
Regrettably, this is not possible at the moment. Table seats can only be bought in pairs (two people per table), and therefore the three-course light meals must also be. If you are a party of one, three, five or any other odd number, we would instead suggest you the Pineapple Room or Entrée Experience, as these are available to parties of any size.
Yes, we offer the same dining experiences during matinee performances, including Stage Side Dining, The Pineapple Room Dining, Entrée Experience and a variety of additional food and beverage options.
Non-alcoholic alternatives are available by request for all dining experiences and upsells.
BUY TICKETS